WE CREATE VALUE
CIRCLES IN AGRICULTURE
Green biorefining for sustainable production of green protein
Green Valleys is a four-year EU-financed project with the objective to establish a platform for developing green biorefinary. During the project, two test and demonstration facilities have been established: A larger facility at Aarhus University's research center AU Foulum, and a smaller farm-based facility at the Natural Resource School of Sötåsen, Töreboda.
Green biorefining of grass and clover is a very promising solution to produce a high value green protein. The solution is based on the use and further processing of the residual streams from the production of the green protein, which increases the chances of it becoming an economically sustainable alternative to imported plant proteins.
Grass and clover are our green gold in the future
There is a large deficit of plant proteins in the EU. Imports are large, especially of soy which is associated with negative environmental effects in South America. Imports also make us vulnerable. We therefore need to increase our own production of plant proteins to use as animal feed and human consumption. Production must be sustainable, which requires new knowledge and technology, and that residual products are used so that plant nutrition and energy are returned to the process. The need for green protein is recognized by the EU, and there is great interest from the industry.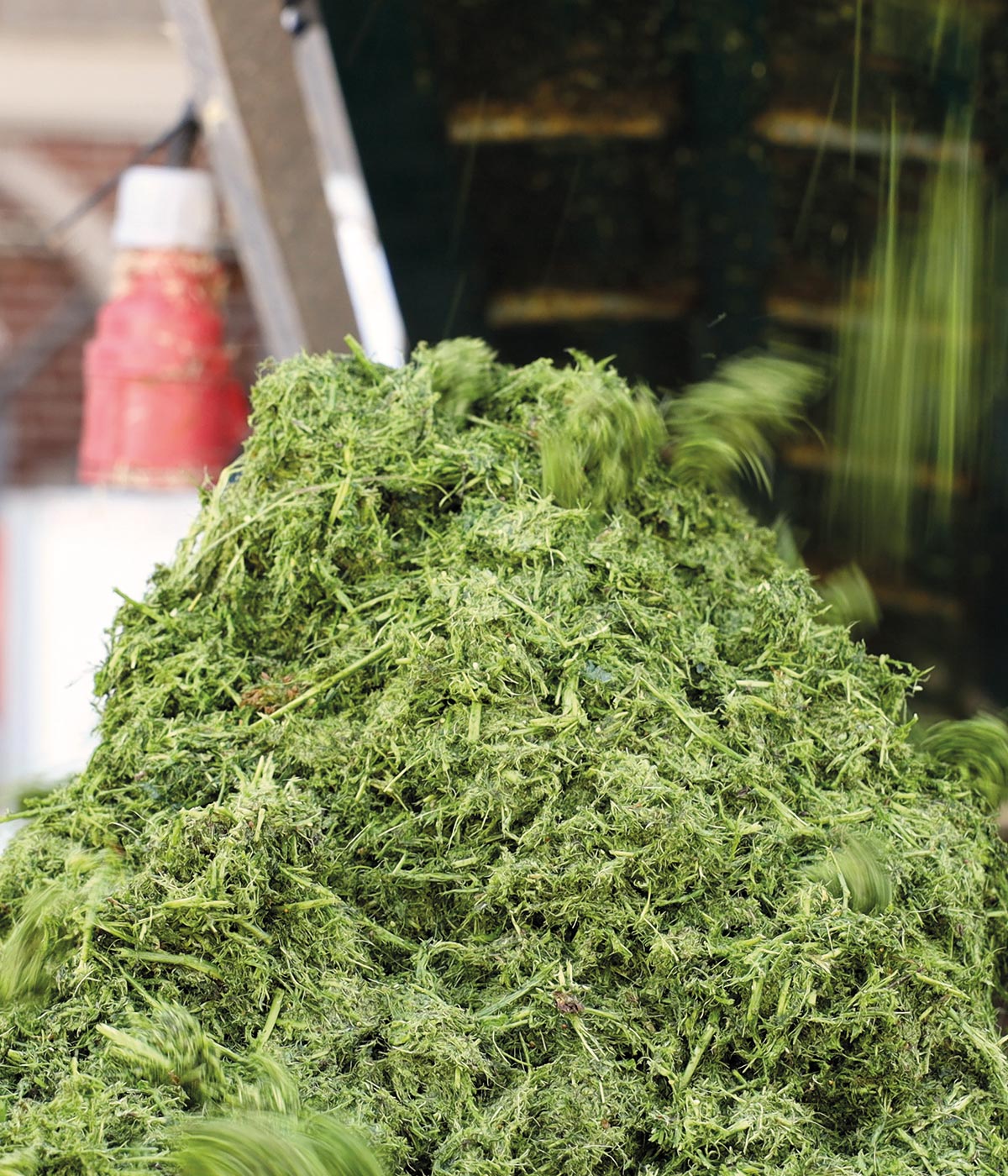 "A 'green biorefinery' represents the sustainable processing of green biomass into a spectrum of marketable products and energy." (Cherubini et al., 2009).
– Advances in Biorefineries, 2014